For Sale: Used Wagner Cymod Powder Coating System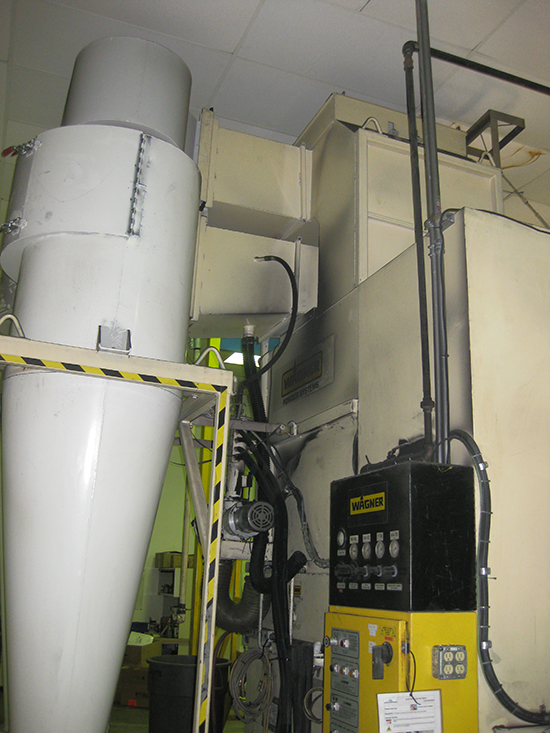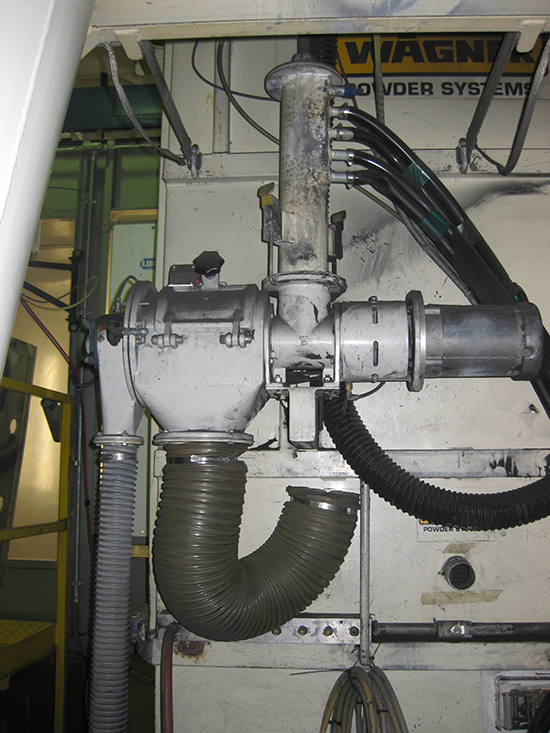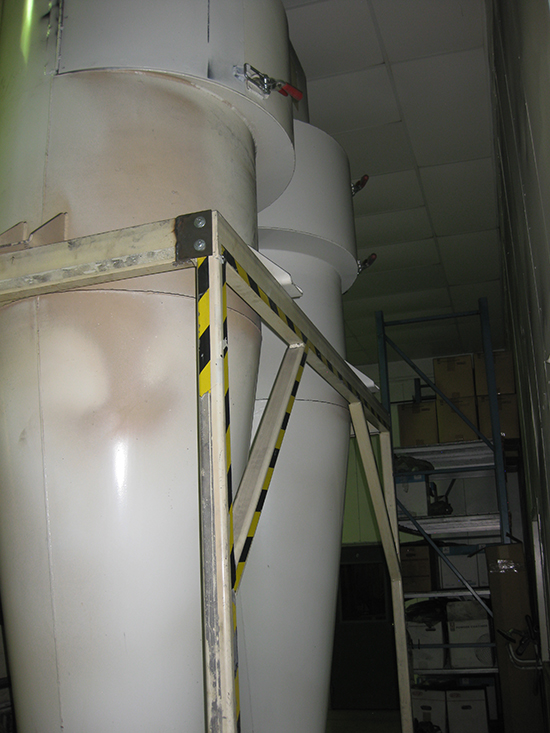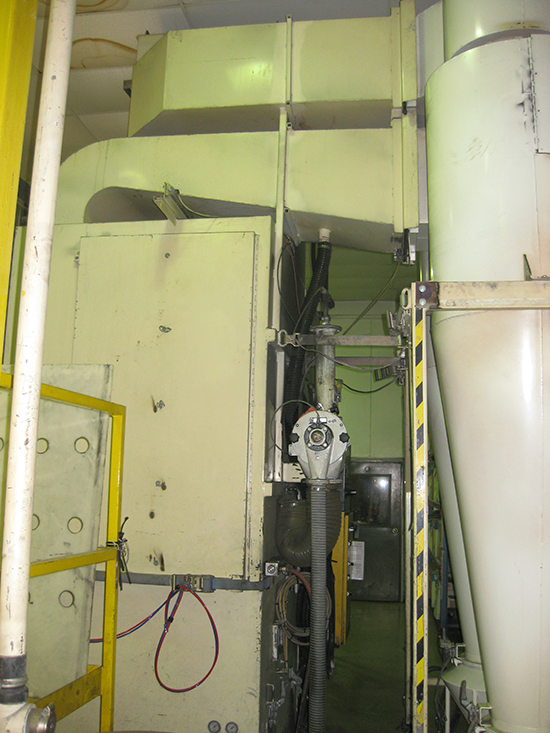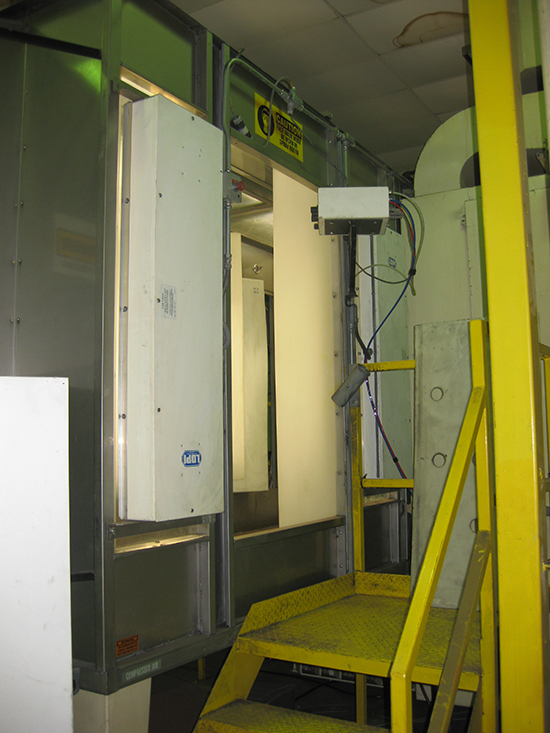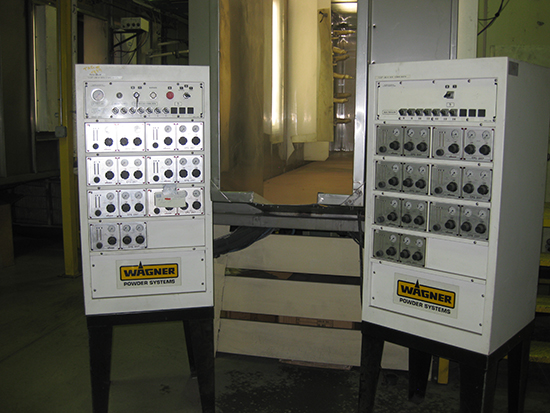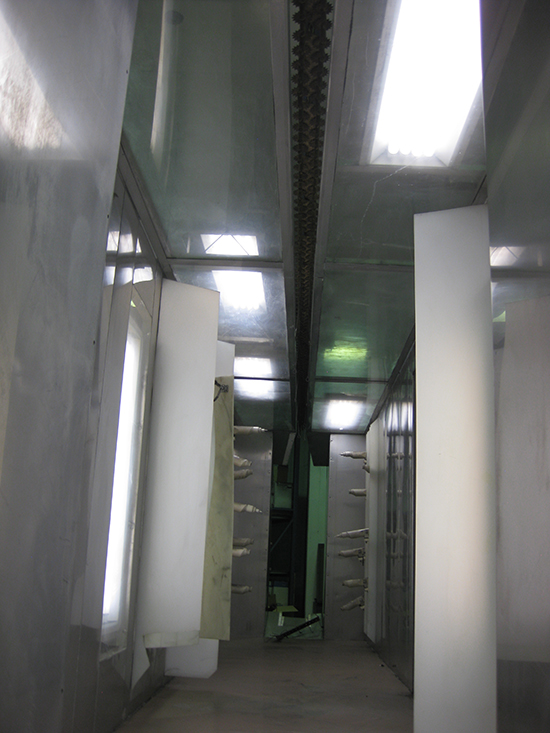 Type of System: Wagner Cymod (Cyclonic) Stainless Steel Reclaim Powder Booth
Profile Opening: 24" Wide (This Can Be Increased) x 66" High
Approx. Booth Dimensions:
Housing: 27'8" Long x 5' Wide (Approx. 15' With Cyclone and Filter Box) x
9' 0" High (Booth Roof to Booth Floor 86" + 28" to Factory Floor)
Cyclone Recovery is 14' 2" High
Condition: Very Good
System Specifications and Components:
(1) Wagner Cymod Powder Booth
(1) Dual-Cyclone Recovery
(1) Cartridge Recovery Module With Eight-Cartridge Setup.
Note: New Cartridges to be Sold Separately
(1) Electrical Control Panel
(1) Pneumatic Control Panel Featuring Guages for:
Cyclone Vent
Collector Final Filter
Filter Pulse Pressure
Bearing Air Seals
Segregation Damper Air Supply
(1) Fire Detection System
(2) Wagner Automatic Gun Control Cabinets, Each With (7) Automatic Gun Controls
(14) Wagner PEA-C1 Automatic Powder Guns.
Note: Spray Nozzles Need to Be Purchased New
(2) Automatic Guns Stands
(5) Stainless Steel Powder Feed Hoppers (Powder Feed Pumps Not Included)
(1) Rotary Sieve Assembly
Price As Is, FOB Painesville, Ohio
Or email us to request other needed equipment.
If Your Needs Say "New" – But Your Budget Says "Used" –
Your Search Finishes Here!