For Sale: ALLIANCE STAINLESS & COMPOSITE WASHER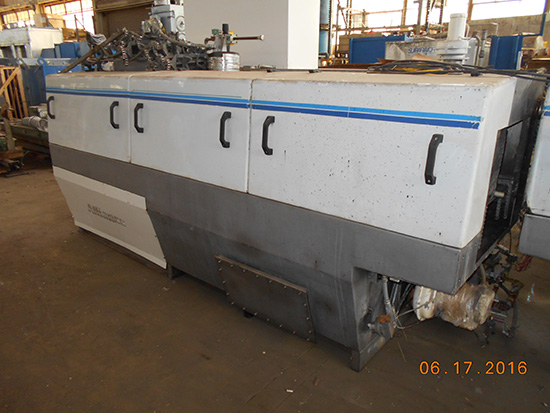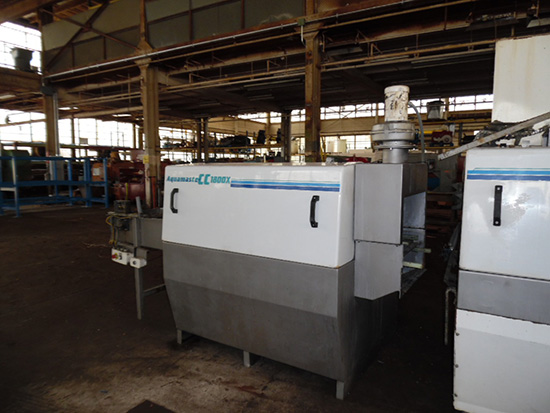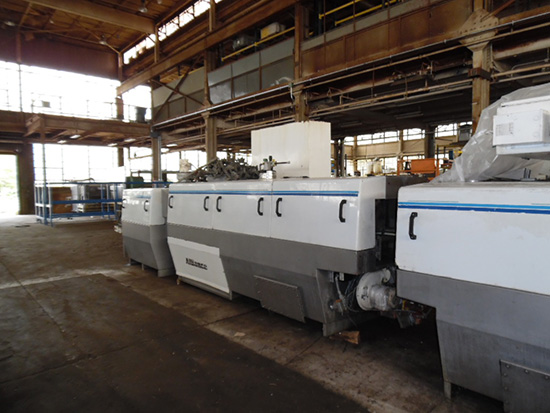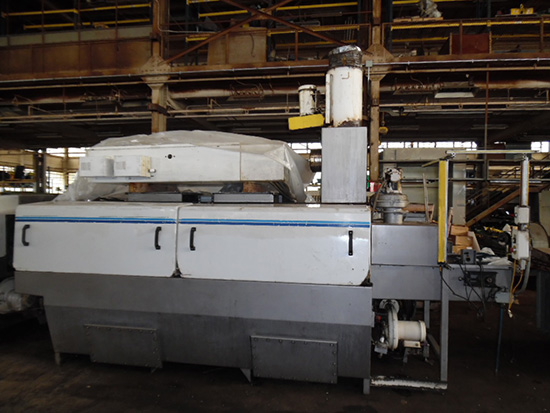 ALLIANCE STAINLESS & COMPOSITE WASHER
Overall Dimensions: 36 ft L x 9 1/2 ft H x 63 ft W
Built 2005. Like New
Wash Stage: 90 in Heated w/ 400,000 BTU Gas Burner
Drain: 18 in
Rinse Stage: 54 in Heated w/ 270,000 BTU Gas Burner
Drain: 18 in
Regenerative Blowoff: 54 in
Colling Chamber: 60 in
The opening is already 24 inches wide by 12 inches high.
There are two parallel chains (no belt) on 18 inch centers, with fixtures across on which you can put parts.
From top of fixture to top of opening is currently 6 1/2 inches.
It looks like you could get an extra 2 inches height in the opening with little effort.
If you raise the headers (not a big deal to do.), you could get the whole 12 inches in height through the opening.
Price FOB Painesville, OH
New this washer was $277,000.
Floor Plan (pdf)
Proposal Drawing (pdf)

Or email us to request other needed equipment.
If Your Needs Say "New" – But Your Budget Says "Used" –
Your Search Finishes Here!