For Sale: Used 3-stage
Composite Washer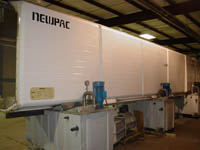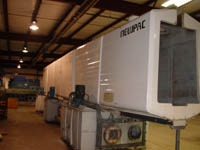 Features on this used Newpac 3-stage washer include:
4-5 fpm design line speed
Natural gas – 1,500,000 BTU/hr.
Heated stage 1
Risers are CPVC and PVC
Stainless steel heat exchanger
Vertical pumps
Dimensions for this 3-stage washer are:
Opening width 44-1/4"
Opening height 58-1/4"
Overall length 39'
7' 2" from top of conveyor track to bottom of opening
This used Newpac washer is priced for quick sale – FOB Elkhart, IN.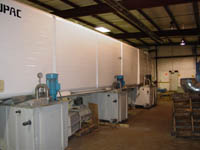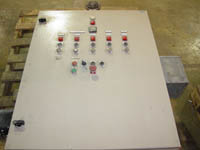 Click here if interested in a used Nordson powder booth or a
used Gema powder booth
Or email us for newly-available used powder booth equipment from other vendors
If Your Needs Say "New" – But Your Budget Says "Used" –
Your Search Finishes Here!